GP3R 2021, Good for the Morale!
Saturday, August 14, 2021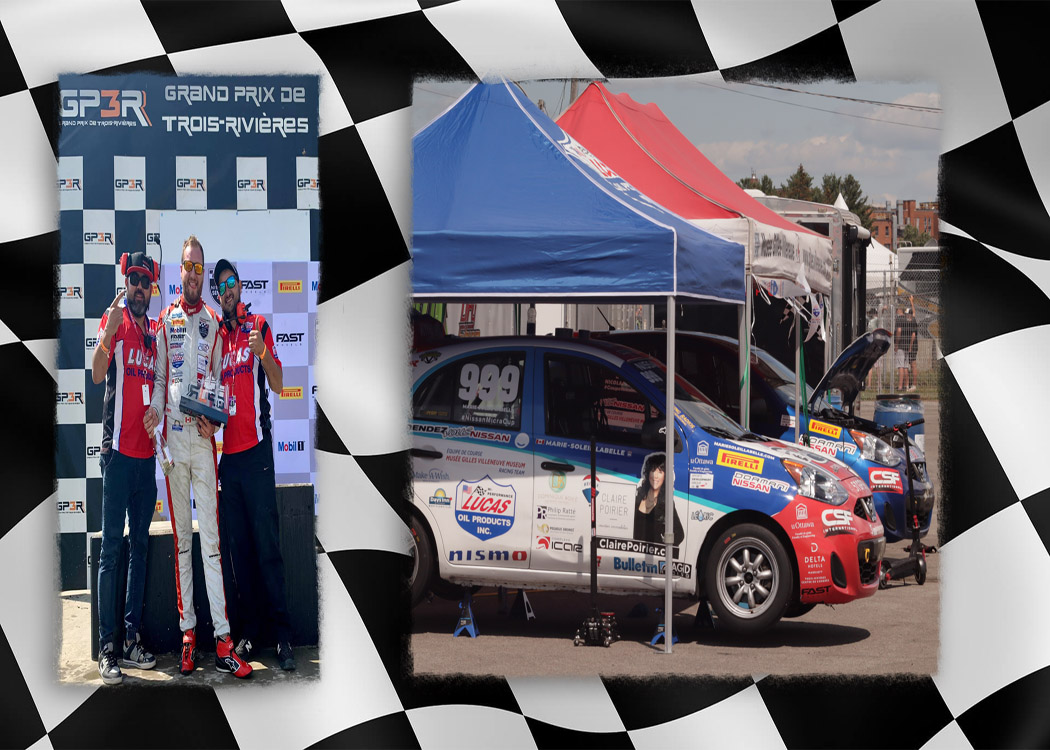 It was a Trois-Rivières Grand Prix eagerly awaited by fans this weekend with several race categories such as the Défi Urbain Chevrolet, the Nascar Pinty's, the CTCC, the Formula Tour 1600, the Super Production Challenge, the Nissan Sentra Cup and a demonstration of the Montmagny Modified Legends.
A great initiative from the Défi Urbain Chevrolet to introduce people to race cars which, week after week, challenge the dirt tracks. What a show with a lot of action and a very spectacular ending.
The Gilles Villeneuve Museum Racing Team in the Nissan Sentra Cup was on track for the two weekend races with Marie-Soleil Labelle and Nicolas Barrette. Despite a disappointing Saturday due to Marie-Soleil's transmission breaking on lap 4 and Nicolas abandoning the race, the team managed to replace the transmission with the help of several friends from the series and both cars were ready for Sunday's race.
Sunday was a perfect day, sunny and not too hot, and the Gilles Villeneuve Museum Racing Team was ready. It was quite a battle for the teammates who had a big challenge to overcome. Marie-Soleil defended herself well and improved her position and her times. Nicolas managed to slip through and finish in 2nd position on the podium.
The prestigious race which is the Nascar Pinty's ended the weekend well with very good performances in which the first six cars at the start were Quebec drivers. Always a beautiful show for the fans which ended with a fierce battle for the first 3 positions.
Thank you to the organization of the Grand Prix de Trois-Rivières for taking up this challenge brilliantly and for providing a memorable weekend of racing for many enthusiasts!